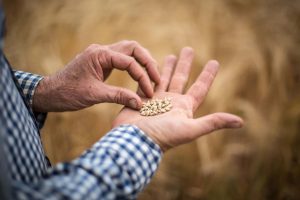 BLOOMINGTON – Illinois' Farm Bureau President says the USDA's decision to defer interest on crop insurance will bring relief to farmers.
According to President Richard Guebert, Jr., the delay of insurance premium due dates to help farmers affected by extreme weather will help manage their financials this fall. He says farmers feeling the stress of this year's weather challenges and volatile commodity prices can breathe a sigh of relief knowing they have a bit more time to pay their crop insurance premiums without the threat of accruing additional interest.
Illinois Farm Bureau leaders advocated for the deadline extension during a June visit to D.C.