Loading
What's your favorite thing about fall?
Thank you for voting!
You have already voted on this poll !
Please select an option !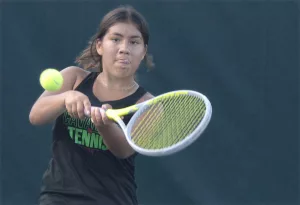 Ottawa swept the No. 1 slots, La Salle-Peru swept the No. 2 spots, and Ottawa's Zulee Moreland and Peyton Bryson picked up the decisive victory at No. 3 doubles for a 3-2 Ottawa win Tuesday.
Read More
It seems we can't find what you're looking for.