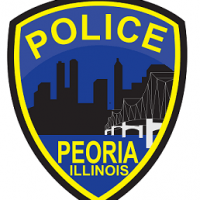 PEORIA  – A four year old child is in critical condition after he and another male victim were shot in Peoria, Monday night. According to the Peoria Police Department they responded to the area of the 2800 block of West Ann for a ShotSpotter Alert of 22 rounds fired just before 6 p.m. Officers then reportedly located two shooting victims, a four year old and 23 year old male in a parking lot of an apartment complex. The four year old reportedly suffered life threatening injuries and was transported to a local hospital. Police say the 23 year old male was shot in the leg, suffering non life threatening injuries. He was also transported to a local hospital.
This incident is under investigation.
If you have any information regarding this incident, please contact the Peoria Police Department at (309) 673-4521 or CrimeStoppers anonymously at (309) 673-9000.