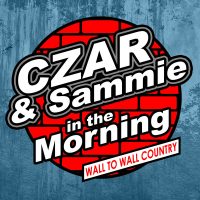 After a breakup what's the best way to get revenge?  Go out and start dating someone new?  I like what this girl did and she took it to even greater extremes.
A 26 year old in England was dumped by her fiance after she gained a bunch of weight.  She knew that she did, she said she got up to around 240 pounds mostly from poor eating habits.  Food is a slippery slope for anyone, so I understand the struggle.  After she was dumped, she joined a gym and decided to change her lifestyle.  She ended up losing 112 pounds, but that's not all.
She started entering beauty pageants and last week she was named MISS GREAT BRITAIN!  That's the U.K. equivalent of Miss America.  She also won best personality and her love life, she is dating someone new.  Says getting dumped was the best thing that has ever happened to her.
I wonder if that ex has tried to come crawling back.