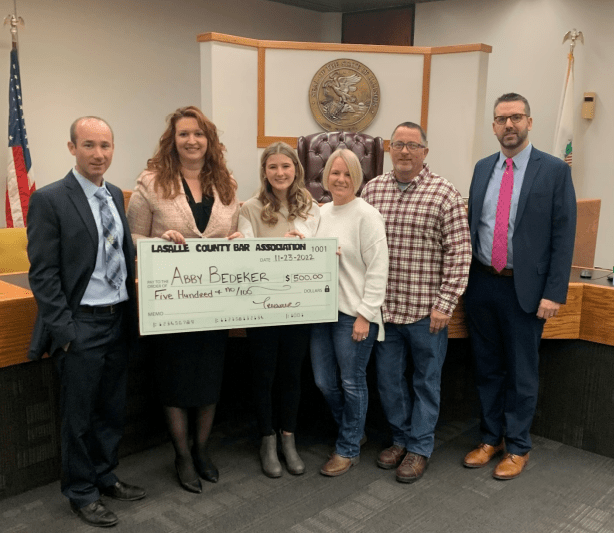 OTTAWA – A Streator Township High School graduate is the recipient of one of the LaSalle County Bar Association 2022 Scholarships. Abby Bedecker of Streator is attending Coastal Caroline University in the Pre-Law Program with the goal of obtaining a law degree. Her aspirations are to work at a Family Law firm and eventually open her own law firm. She hopes someday to become a Judge.
Abby graduated from Streator Township High School last May and ranked second in her class. She ranked highly in Physics testing and Math. She was also active in athletics playing Volleyball and Bowling. She was an Illinois State Scholar, a member of the National Honor Society and Key Club. She is a first-generation college student in her family.
Abby has been active in her Streator community helping at the YMCA After School Programs, Plutofest, Light Up Streator, and Salvation Army. She is the daughter of Amy and Jerry Bedecker of Streator.