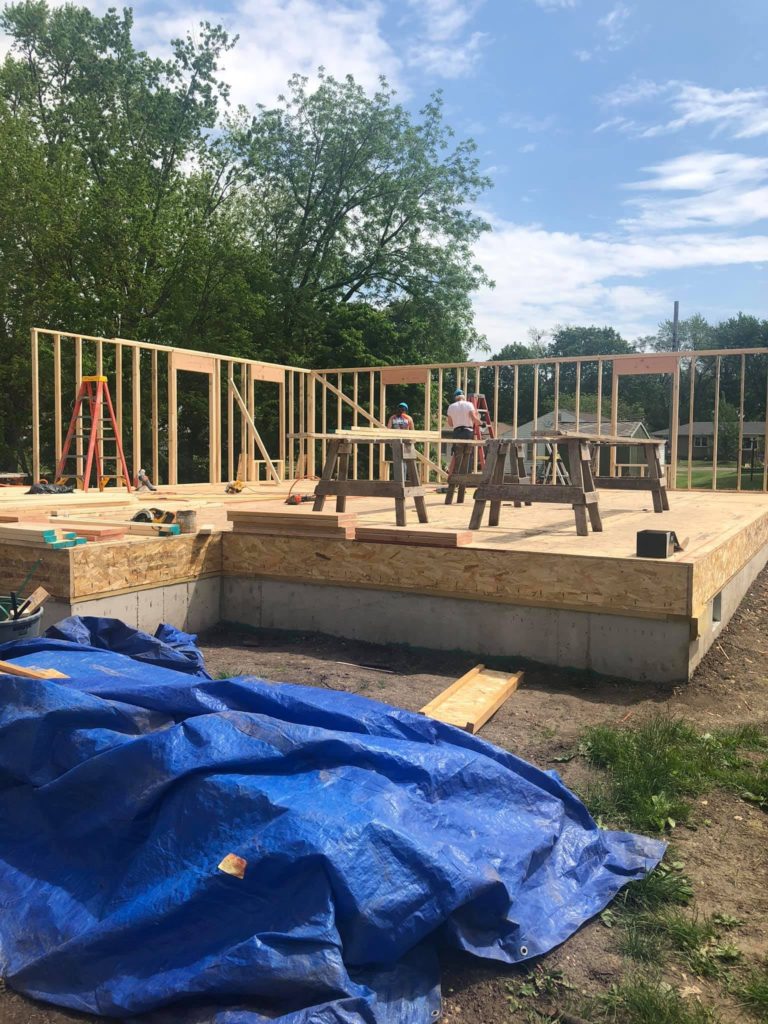 LADD – It's no secret that lumber prices have skyrocketed due to the pandemic and the strain is hitting Habitat for Humanity's Ladd build like a ton of bricks. Since the start of the pandemic lumber prices have steadily up-ticked for a number of reasons, like the closure of mills nationwide and all those, "do-it-yourselfers" itching to get projects done at home. Pete Loveland, General Manager at Maze Lumber in Peru says the local situation is a microcosm of what's going on nationally.


To get some perspective, Loveland says building material like OSB or waferboard, has had a dramatic price increase along with major shortages. He says a typical-sized sheet of the material, that is similar to plywood, is costing $50-60 compared to $9 over a year ago.
According to Random Lengths, a wood-products industry tracking firm, Lumber prices are up over 60% and up over 300% from a year ago.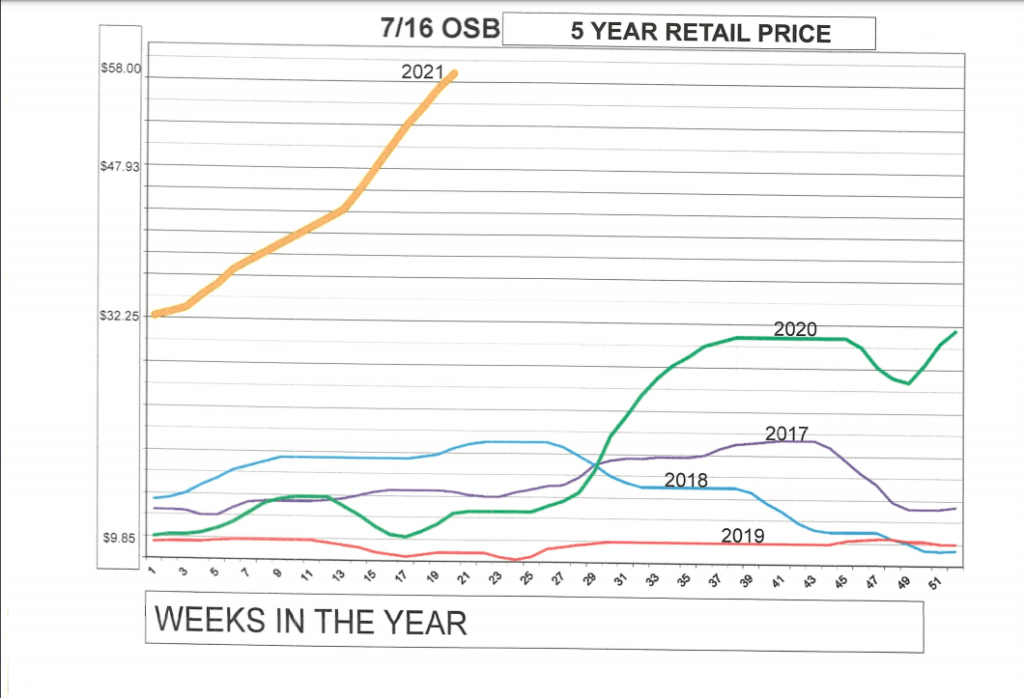 Sally VanCura, Executive Director for the LaSalle, Bureau and Putnam County Habitat for Humanity says the sky-high prices and shortages have killed the Ladd build budget.
So far, the 1100 square ft. build, that is being donated to a family in need, is costing upwards of an additional $14,000. "Fourteen thousand dollars isn't the bottom line", says VanCura. "Every finance meeting we're continually increasing that number."
VanCura credits her hard-working team for their perseverance in the midst of financial hardship, despite other Habitat builds coming to a halt across the country. "We are not going to stop this Ladd build," said VanCura. However, she predicts the blow will have an effect on future home builds.
The project that is purely run on donations, could still use community support. To donate in any which way, you can contact the LaSalle, Bureau, and Putnam County Habitat for Humanity.