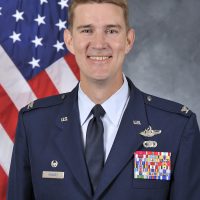 BELLEVILLE, Ill. (AP) — Scott Air Force Base officials say a commander who was ousted from his job this week is being investigated for sexual misconduct.
A news release from the Illinois base says details about the investigation of Colonel John Howard won't be released while it's happening "to ensure the integrity of the process." The Air Force Office of Special Investigations will head the investigation.
Howard was relieved of command Monday by a general who said he'd lost faith in his leadership. The next day, officials announced his transfer the United States Transportation Command.
But 18th Air Force spokesman Capt. Ryan DeCamp said Wednesday that the transfer was rescinded and Howard's status hasn't yet been determined. (Photo US DOD)