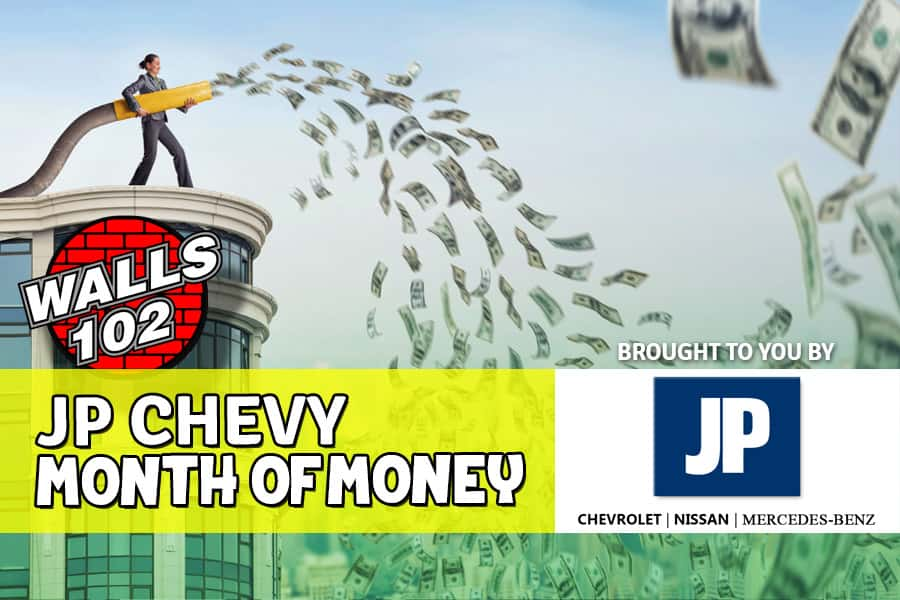 What would you do with $102 extra dollars? You just might have an opportunity to find out during the Walls 102 JP Chevy Month of Money! Keep listening to the Walls 102 Morning Doghouse with Dog and Dani for the Month of Money sounder. When you hear it, be the 7th caller at the conclusion of the sounder and win $102! Winner will have the choice to double their money with the Pioneer State Bank Doghouse Doubler. He or She can double their winnings by correctly answering a trivia question, but if they get it wrong they lose everything!
Listen the day before and we will gladly tell you (or pretty close) what time to tune in, listen and call!
Prize & Value: $102 or $204 in US Currency
Contest Begins: 04/02/2018
Contest Runs: Monday-Friday
Contest Ends: 04/30/2018
Contest Rules: No purchase necessary. Standard contest rules apply.
---