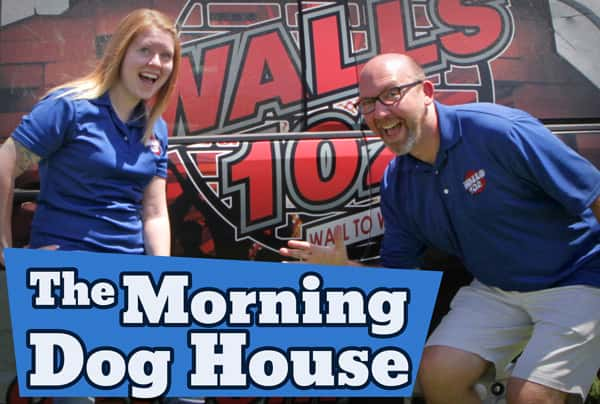 The Morning Doghouse airs from 6 until 10 a.m. Monday through Friday on WALLS 102.
---
ZamZam hails from Punxsutawney, PA (yes, the home of the groundhog) but is now living in Peru. He graduated from Clarion University of Pennsylvania with a degree in broadcasting. He is a fan of the Dallas Cowboys (America's Team) and loves dirt-track racing. It is way too flat in Illinois, but he is enjoying the Central Time Zone.
---
Catch Sammie on Walls every weekday between 3pm and 7pm.
---
Born and raised in Novi, Michigan, just outside of Detroit, Easy E comes to Peru from the Specs Howard School of Media Arts, where he received his degree in radio, video and film. You can join him for a great time, and hopefully a few chuckles, every weekday evening from 7 until midnight on Walls 102.
---
Lorianne Crook and Charlie Chase are not only two of the most well-known authorities on the Country music scene; they are also huge fans of the format. Each weekend, Crook and Chase count down the top 30 songs as reported by Mediabase 24/7. The show features four hours of hits, humor, and artist interviews. Each show contains 4-8 unique and entertaining interviews with guests such as Tim McGraw, Carrie Underwood, Kenny Chesney, Darius Rucker, Miranda Lambert, Lady Antebellum…and the list goes on.
---
zMax Racing Country, now in its 25th year, is a weekly two-hour music intensive variety show featuring insights and interviews from behind the scenes of NASCAR and Nashville. Co-Hosts Paul & Cathy are well known members of the media community: Paul Schadt – Charlotte's top Country Morning Man and Cathy Martindale – award-winning Nashville anchor. Racing Country reaches millions of listeners weekly playing the best selection of country music and original interviews straight from the NASCAR Garage and the Nashville recording studios.
---