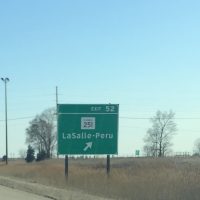 OGLESBY — An early Sunday morning crash on Interstate 39 has left a 56-year old Yorkville man dead.
At 2:55 AM, Illinois State Police responded to a call near the I-39 and Illinois Route 251 interchange for a multi vehicle crash.
Gustavo Juarez was pronounced dead at the scene. The incident remains under investigation by the Illinois State Police and the La Salle County Coroner's Office.